A hundred-year
history of hospitality
The history of Hotel Victoria begins in 1885 when the hotel opened its doors under the name of San Salvatore, inspired by the neighbouring mountain of the same name that, together with Monte Brè, rises from the waters facing the elegant art nouveau building that still preserves its original charm.
In the early 1900s, Hotel Salvatore was a favorite destination for many tourists from the United Kingdom, who found hospitality and tranquility on the shores of Lake Lugano. In their honor the hotel took the name of the beloved Queen Victoria of Great Britain and Ireland, and became officially known as Hotel Victoria.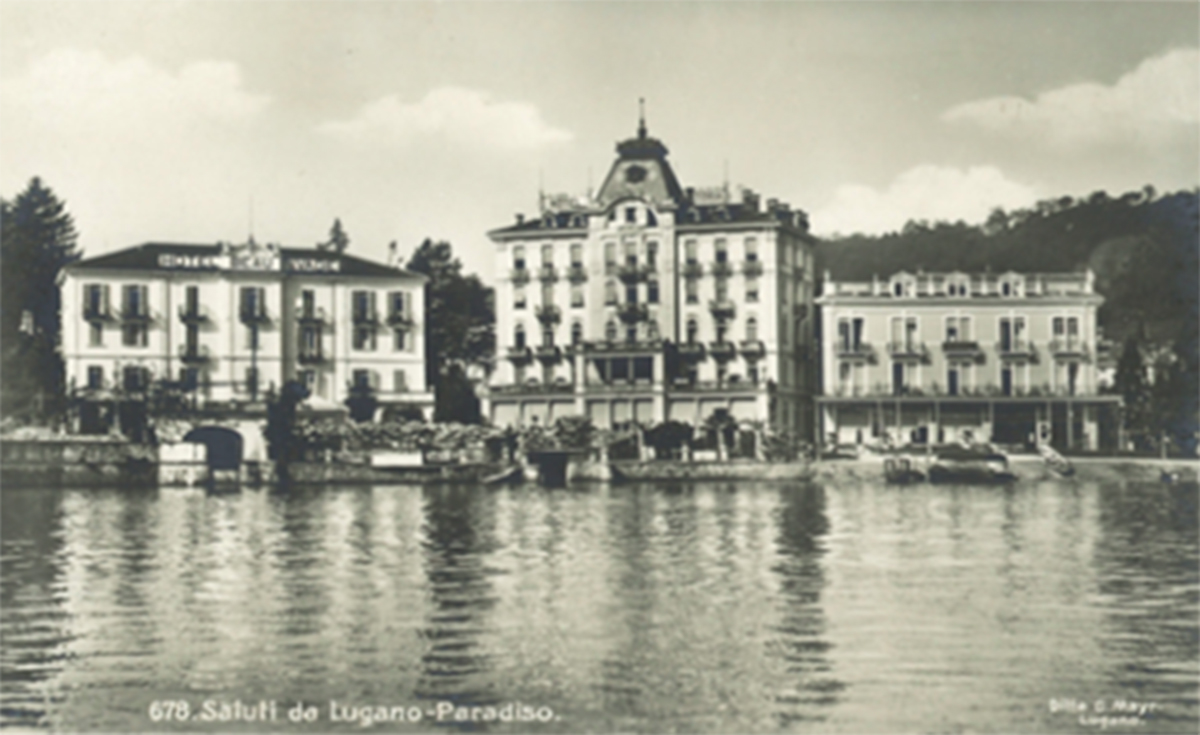 Since then, the Victoria Hotel has been a stopover for travelers from all over Europe, including illustrious personalities, who, during their stay at the Hotel, shaped the events that characterized the entire century: world wars, social and cultural upheavals, and the new trends surrounding the onset of modernity.
Even today, here at Hotel Victoria, the charm of the past reaches out to the timeless beauty of the landscape, to give guests a unique experience of hospitality and charm.